GRACIOUS
 Exactly ten years before 
Gracious
 was born, the birth place of her parents was torn apart by civil war.  In 1989 Liberia entered into one of Africa's most devastating civil wars. It claimed the lives of one out of every 17 people in the country, uprooted most of the rest, and destroyed a once-viable economic infrastructure.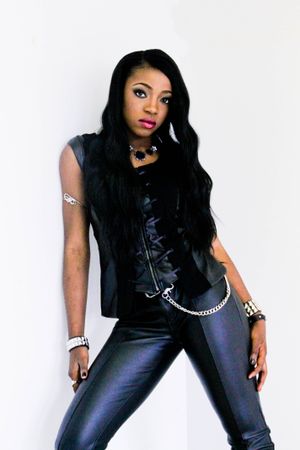 In 1999, Gracious parents immigrated to America months before Gracious was born.  Gracious was born in Jacksonville, FL. She is the second oldest of six girls.  When Gracious parents came to America they brought some of their culture with them. That is where Gracious found her rhythm and began to love dancing.  Every move her older sister made she would copy it and tweak it so it would become her own. 
When Gracious was in the second grade she joined her church's children's choir. She also started doing church plays and by the third grade she started to get leading roles. That is where her passion for performing started. All through elementary and middle school, Gracious would perform with various school ensembles.  Then during her freshman year of high school, she found out about the auditions for GUDGUD.  She went to the auditions and did the best she could but instead of making one of the three singing members of the group. She was offered the position of background dancer.  Gracious was disappointed but accepted the role. 8 weeks later opportunity shined down on her and she was offered to become one of the singing members.  This made her so happy. It was like a dream come true.
Now that Gracious is in GUDGUD, she hopes to take the group to the top. Gracious is inspired by Adele, Rihanna, J Lo and Kelly Rolland. Gracious is eager to make her mark and wants everyone to know to follow your dreams. You never know what could be.