KRISHELLE
Krishelle GUD
, was born in Jacksonville, FL.  The stunning singer, songwriter, and performer strikes you with a distinctive voice and dynamic dancing skills. She credits her musical influences with the likes of Beyoncé, Stacie Orrico, Van Halen, Prince, and Joni Mitchell. Krishelle is known as the "quite one" with a loving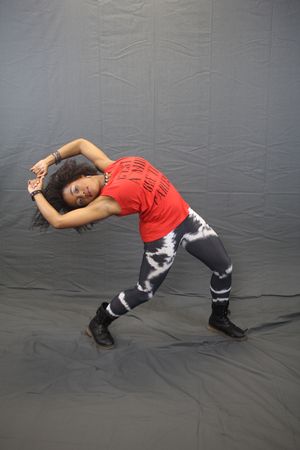 personality but when it's time to perform, her distinctive voice and incredible hip hop dancing skills is a force to be reckoned with. She wants her music and dance to inspire people and truly believes that with hard work, one can achieve great success and show what you do GUD.
When Krishelle is not on stage or in the studio, she enjoys drawing. She started drawing at a very early. She states "It helps me relax and clears my mind". Krishelle is also fascinated with Korean culture. She loves to listen to K-Pop and knows all the artist in the genre. She states "unlike most of the music in the US, it is bright and uplifting. I try to bring that to GUDGUD's music."   
Krishelle is no stranger to hard work. In pursuance of her dream and music career, Krishelle embarks through each day filled with what she calls her "the pretty struggle." After going to school a full day, she spends all of her free time writing, vocal training, practicing dance, hitting the gym and everything else that comes with being a top level recording artist. Krishelle is involved and committed in every aspect of her career.
Krishelle is so proud to be a member of GUDGUD.  She is looking forward to putting her stamp on the group and be a part of something special.